Logan Strain June 13th, 2016
When I first got a Samsung Gear VR, my immediate question was, "How much fun can I get out of this without spending any more money?" This isn't because I'm opposed to paying app and content creators for their hard work. It's just that, while I'm a fan of the next generation of media, I'm also a husband and father, which means I am a gigantic tightwad. The "flicking off lights in empty rooms while muttering under my breath" kind.
So when I get a new tech toy, I try to find the path of least cash first.
Unsurprisingly, I downloaded every free app I could find before I ever considered the paid stuff. And yes, that includes VR solitaire, which is exactly what it sounds like, and didn't make the cut for this list.
Out of all those I looked at, I found 9 that are genuinely worth returning to. If you share my love of free stuff, try these Samsung VR apps you can enjoy without spending even a fraction of a Bitcoin.
1) Smash Hit
Smash Hit 3D VR is an exercise in precision and quick reflexes. In this game, you're rapidly carried down a track filled with glass obstacles, which you avoid by smashing them with metal balls. It sounds simple, and the geometric landscape does feel a little repetitive after a while. But constantly being on your toes in order to avoid crashing into the glass is engrossing.
2) Bait
Bait is a relaxing, beautifully animated, and simple video game. You head into weird environments to hook particular fish and complete tasks. You can upgrade your fishing pole in order to snag heavier fish. It's not exactly going to overheat your brain, but it's a charming way to kill 10 or 15 minutes.
3) Nomads
In three 12 minute videos, Nomads lets you watch a slice of life of nomadic peoples in three settings: Mongolia, Kenya, and the seas surrounding Borneo. There's no action and no story. You mostly watch them as they work, talk, and perform rituals.
I've watched each a few times because, since they're 360 degree videos, it's literally impossible to see what's going on in just one or two views. It feels transportative to be a fly on the wall around people who live in a low-tech culture that's so alien to my own. Watch it if you want to see how much potential VR has as a medium for documentaries.
4) Titans of Space
In the mood to feel very, very small?
Titans of Space is a guided tour of the solar system. You simply strap in and watch as you are carried to all the planets and and many of the moons that surround our star. The animated celestial bodies are beautiful, and you're treated to fascinating astronomical facts as you're carried millions of miles across space.
5) Cerevrum
The jury's still out on how effective "brain training" apps actually are. But this is still a fun and challenging test of the power of your grey matter. You strap into a rocket ship and fend off waves of attackers, Galaga style, by performing feats of memory. Unlike most free apps and games, this one actually comes with entertaining voice acting. Your guide to the games is a sarcastic robot who reminds me a lot of GLaDOS from Portal.
6) Guided Meditation VR
I've tried to get into mediation for the past few years, but I've never quite been able to make the habit stick. This cool app gives meditation newbies a little extra help with gentle coaching and beautifully animated settings.
I'm not quite sure how Buddha would feel about this one. But having a posh-sounding British woman whisper in my ear about how anxiety is "like a hummingbird" while I glance around a simulated remote beach did make it a little easier to concentrate on the meditation.
7) StreetView VR
This app is simple, engrossing, and still a lot of fun. It uses the 360 degree photos taken by Google Street View, the online giant's project to photograph every public street in the world. You simply enter anywhere you can think of, and look around.
I was able to quickly transport from the street in front of my childhood home to Rio De Janeiro, Prague, and Nashville just by saying the names of my desired destinations out loud. There's plenty of nature to be seen, too. Here's a lovely pine forest I came across during my simulated world tour.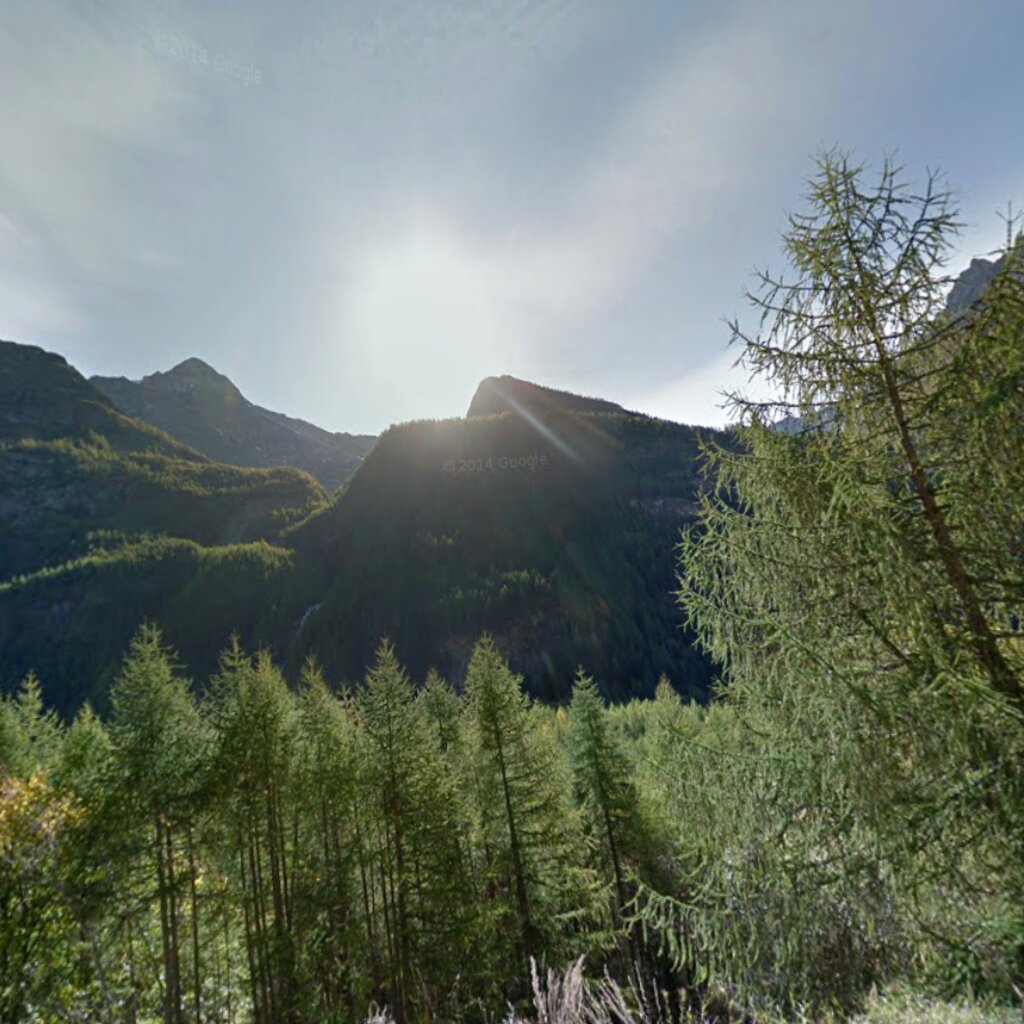 StreetView VR is my favorite VR app right now because it allows you explore new places without ever leaving your home. I predict this will be go-to tool for travellers who want to pinpoint their next destination. It's the closest we've come to sampling a new city without buying a plane ticket.
8) Samsung Milk VR
There's already a rush to create the next video content platform for VR. One of my favorites is Samsung Milk VR, which is easy to navigate and has a lot of interesting content — including content from major media companies like CNN and the WWE.
With Milk VR, you're able to get a sense of how directors are experimenting with the new technology. For example, take the short film I Love You. You simply watch a man stare at a woman on a laptop and then float away while the scene breaks apart into abstract shapes and unconnected images.
Weird? Yeah. But it's still an experience you can't get on Youtube.
9) Totems In Dreamland
This is a fun 3D platformer. You guide your character along a stone path by staring at it, and tap the button on the side of the Samsung Gear VR in order to jump. It's part puzzle game, part 360 degree Super Mario Bros. Even better, Totems in Dreamland shows that old-school gaming genres work surprisingly well in virtual reality.
Tip: definitely sit in a swivel chair when you play this game. It will have you turning around and twisting your head as much as a yoga routine.