Rebecca Paredes July 21st, 2016
How's your posture? Usually, just mentioning the word "slouch" is enough to get people to sit up a little straighter. Slumping open-mouthed over a desk with a computer screen's glare in your face may be a national pastime, but it's also bad for your health.
In fact, slouching contributes to strains, undue stress on the spine, and unintentional Quasimodo impersonations. It even negatively impacts our mood and energy levels: in a study at San Francisco State University, students who were "generally more depressed reported far lower energy levels after slouched walking than those who were not depressed."
Technology has our back, though. Posture correctors are designed to help you sit (and stand) like the best version of yourself. But up until recently, your only options were bulky straps looked like minimalist straightjackets and pulled your spine into submission. Ouch.
Fortunately, we no longer live in the Dark Ages, and you have a range of options to stop your slouching. Companies that want to make spines vertical again are developing posture corrector wearables that can help you efficiently — and discreetly — sit up straight and conquer the world. Here are some of our favorites.
All-Around Best Posture Corrector
For our all-around favorite pick, we considered which posture corrector is the most accessible, affordable, and effective. And after trying out this device, our choice was clear.
BetterBack, $59
Sure, it looks strange. But the BetterBack is one of the comfiest contraptions we've ever experienced, and it can turn even the most uncomfortable IKEA chair into a veritable throne. BetterBack stabilizes your pelvis, which its website states is "the keystone to good posture." It fits around your back and knees, which restores your spine's natural curvature and provides lower back support.
There's a bit of a learning curve with this device, but it gets bonus points for fitting snugly in its own carrying case. It also doesn't require any charging or syncing — it's ready to go when you are. While we likely won't wear it in a coffee shop anytime soon, it's a great tool to have handy when you know you're going to be seated at your desk for hours at a time. It isn't super discreet, but after just 15 minutes of sitting with the BetterBack, we can safely say that it's worth the occasional stare.
Best Posture Corrector For Working Men And Women
In a professional setting, an in-your-face wearable isn't going to work. We love these devices because they're subtle, yet effective.
UpRight, $129.95
Designed to adhere to your lower back, the UpRight's premise is simple: it vibrates when you slouch. Here's how it works: the device comes with 60 adhesive straps, which attach the UpRight to your back. Once you're sitting upright, you calibrate it to your position through the app. Anytime your spine slacks off, UpRight will remind you.
For extra guidance, the app offers personalized training programs to help you strengthen your core and muscle memory. The UpRight isn't the most affordable option on the market, and it isn't designed for all-day use: its website recommends wearing it for five minutes to an hour per day. But if you want a device that looks like a discreet back handle and serves as a posture coach, the UpRight is worth a look.
Zikto Walk, $149
In terms of posture trackers, the Zikto Walk is an incredibly well-rounded wearable. With call and text notifications, sleep monitoring, daily activity tracking, and interchangeable straps, the Zikto Walk's posture features are an unexpected bonus. The device vibrates when you have poor walking posture (such as when you're looking at your smartphone — sorry, Pokemon Go players), and it even tracks your body balance by comparing the swings of your left and right arms.
Does it sound gimmicky? Totally. But the science behind it is impressive: the Zikto Walk measures your swing speed, rotation angle, and even the transferred vibration from your steps. Long story short: check out the Zikto Walk if you want a customizable activity tracker that can also monitor your posture and blend into your wardrobe.
Best Posture Corrector Bra
Lumo Lift, $79.99
Some posture corrector bras are designed to pull your shoulders back. But tugging on shoulders isn't an effective way to adjust your spine — plus, these bras can be expensive and constricting. Consider the Lumo Lift instead, which comes with a clasp that can easily hook onto your bra strap. Lift is a great option for any gender, and it works like this: after you download the app and position yourself in proper posture, you calibrate the device so it can detect when your upper body is out of alignment. It'll vibrate when you slouch, and it's easy to wear all day while you work, walk, and go about your day.
As an added bonus, the Lumo Lift counts your steps, distance, and calories, and it lasts up to five days on a single charge. By default, it comes with black and silver clasps, and you can purchase additional clasps to match your wardrobe.
Best Posture Corrector Coming Soon
Prana Tech, $149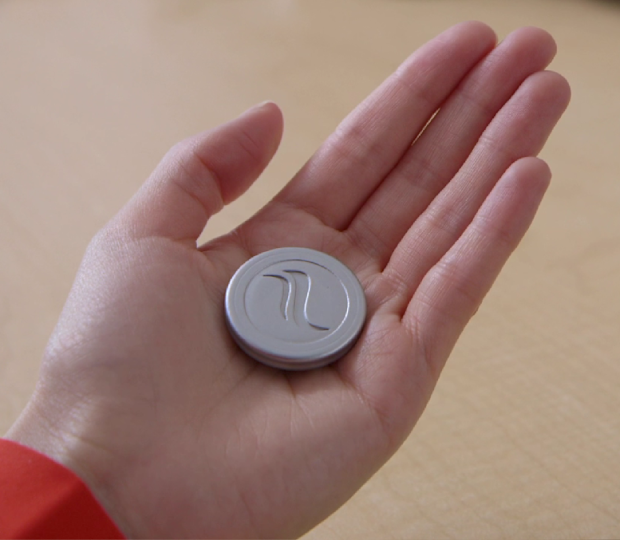 While the Prana Tech is currently facing some investor woes on Indiegogo, we have high hopes that this wearable will have a Cinderella ending. It's one of the first posture devices we've seen that tracks both breathing and posture. Marketed as a stress relief wearable, the Prana Tech clips onto your waistband, where it detects your diaphragmatic breathing and posture while you're seated. When you walk, it automatically switches into standing mode and tracks your steps.
We love the fact that Prana Tech's app is designed to gamify your breathing, which is a fun way to trick yourself into doing something healthy — controlling your inhalations and exhalations. In terms of posture, Prana Tech's website states that slouching reinforces bad breathing patterns by reducing air flow to the lungs. We can't wait to get our hands on one of these devices for ourselves!
Do you think you would want to wear a posture corrector? Let us know in the comments!